| | |
| --- | --- |
| Availability: | On backorder |
Main features:
Multiple nozzle extruder options: compatible with 0.3/0.4/0.6mm extruders, max temperature 240℃ & 265℃.
Quick-release nozzle design: patented buckle design, replace in 3 seconds.
Filament detection: auto-detects filament usage status, avoids filament waste, ensures printing efficiency.
Magnetic flexible build platform: easy model removal within 5 seconds.
4.3-inch touchscreen: easy 3d print setup and control.
Resume printing: resume 3d printing from power failure.
Remote printing control by Wi-Fi or Ethernet.
Compatible with ABS, PLA, PC, PETG, PLA-CF, PETG-CF materials.
Open slicing software: FlashPrint, Cura, Slic3r.
Cloud printing: manage 3d printers and printable files on cloud platform freely.
Built-in-camera: remotely monitor and control 3d printing in Flashprint slicing software.
HEPA13 air filter: filters dust and odors effectively, healthy for indoor use.
Energy-saving mode: only 1KWH power consumption when standby overnight.
One spool of PLA filament is included (1000g).
Adventurer 4
The Easiest & Powerful 3D Printer for Everyone
Equipped with a nine point auto calibration platform, larger capacity, better slicing & cloud support, resume print, Adventurer 4 is among the easiest and most powerful 3d printers for home, school & office users.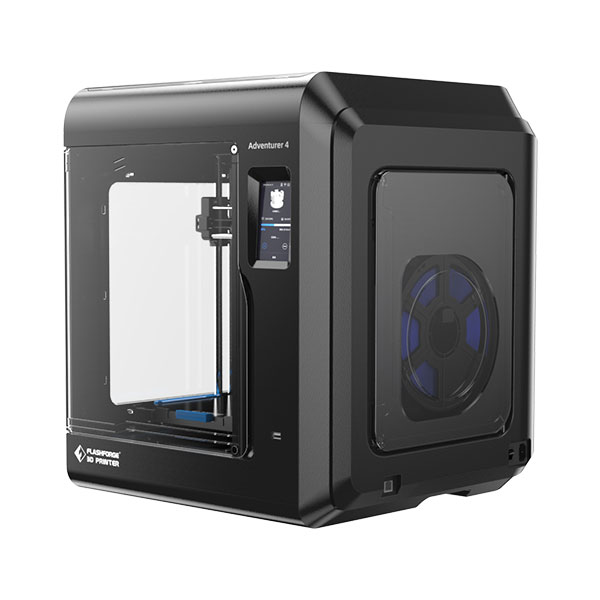 Key Features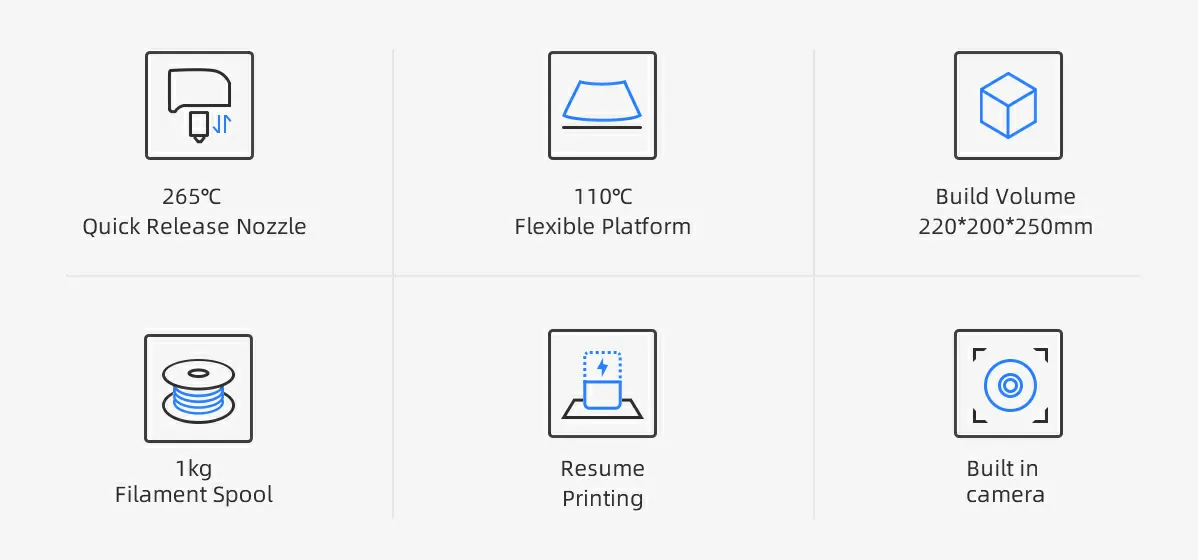 Flashforge Adventurer 4 Highlights
Quick Heat-up Detachable Nozzle Design
Equips with a quick heat-up nozzle (achieves 200℃ in only 60 seconds, Adventurer 4 allows you to print models with excellent quality in a shorter time. 
Adventurer 4 is compatible with 0.3/0.4/0.6mm extruders, max temperature 240℃ & 265℃. With an easy-removable nozzle design exactly like Adventurer 3 series, you may press buckle to disassemble & replace the nozzle within 3 seconds. Fulfills various 3d print requirements, while keeping low-maintenance costs.
110℃ Flexible Platform
With a platform made of CNC mounting base-level and an 8.0mm ultra-flat aluminum plate, Adventurer 4 ensures great print quality and a high success rate. Simply bend the platform to take down models in 5 seconds.
220*200*250mm Capacity
Ever bothered by your 3d printer limit build volume? Adventurer 4 allows you to print teeny-tiny 3d models and big 3d objects with max capacity 220*200*250mm, more than 2x larger than Adventurer 3 3d printer.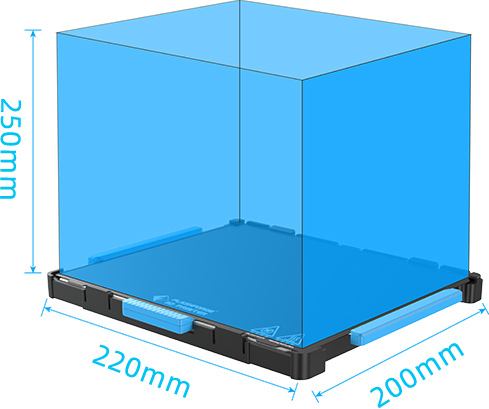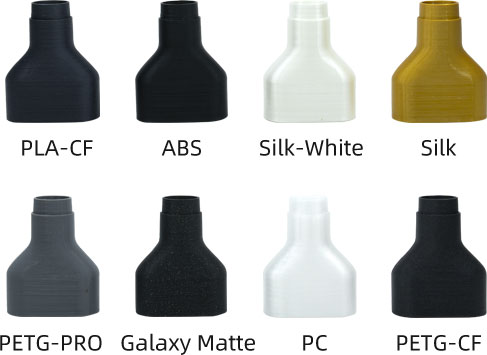 Support Multiple 3D Filament Materials
With standard 240℃ extruder and high temp 265℃ extruder, Adventurer 4 shows great performance on 3d printing ABS, PLA, PC, PETG, PLA-CF, PETG-CF, and other materials. Except for Flashforge filament, Flashforge Adventurer 4 also compatible with third parties filaments including eSUN, ColorFabb, etc.
User-friendly Features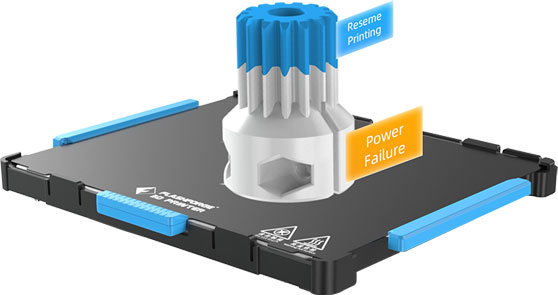 Resume Print from Blackout
Resume print feature of Adventure 4 3D printer allows you to recover printing from the blackout simply by tapping Yes on the prompt.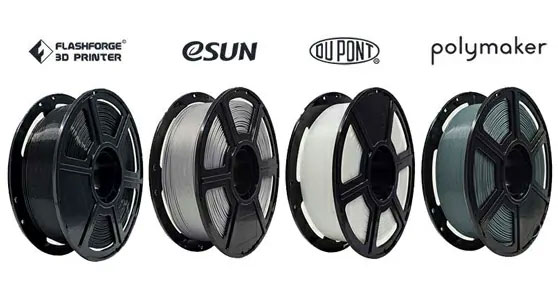 1KG Filament Spool
As an advanced edition of Adventurer 3, Adventurer 4 comes with a standard 1kg filament spool. No need to use an external bracket!
Flashforge Adventurer 4 3D Printer Application
With features that fit almost all kinds of 3d printing requirements, the Adventurer 4 3d printer is applicable to K-12 education, 3D design, and print training, home DIY, design prototyping, and small-scale production.